The GemOro, jewelry cleaning machines product line, was created as a cost-effective alternative to existing premium brands, while still maintaining the brand promise of a premium product. There are two existing brands GemOro competed with most closely. One of those brands exhibited a premium minimalistic look. The other offered a more cost-savings feel, exhibiting a strong utilitarian look with heavy emphasis on information and images. GemOro matched both of these market approaches with a mixture of the two esthetics. 
To help differentiate the product line, a series of marks was designed. The information and product images are displayed on opposing panels, within full-color sub-branded tiles, to help lead the consumer through the entire GemOro product line with relative ease. GemOro's parent logo and brand promise is showcased in minimal black and white tiles to emphasize the brands premium quality.  Black was chosen as GemOro's staple color to insinuate a close relationship to high-end jewelry brands (products) the machine will ultimately be used to clean.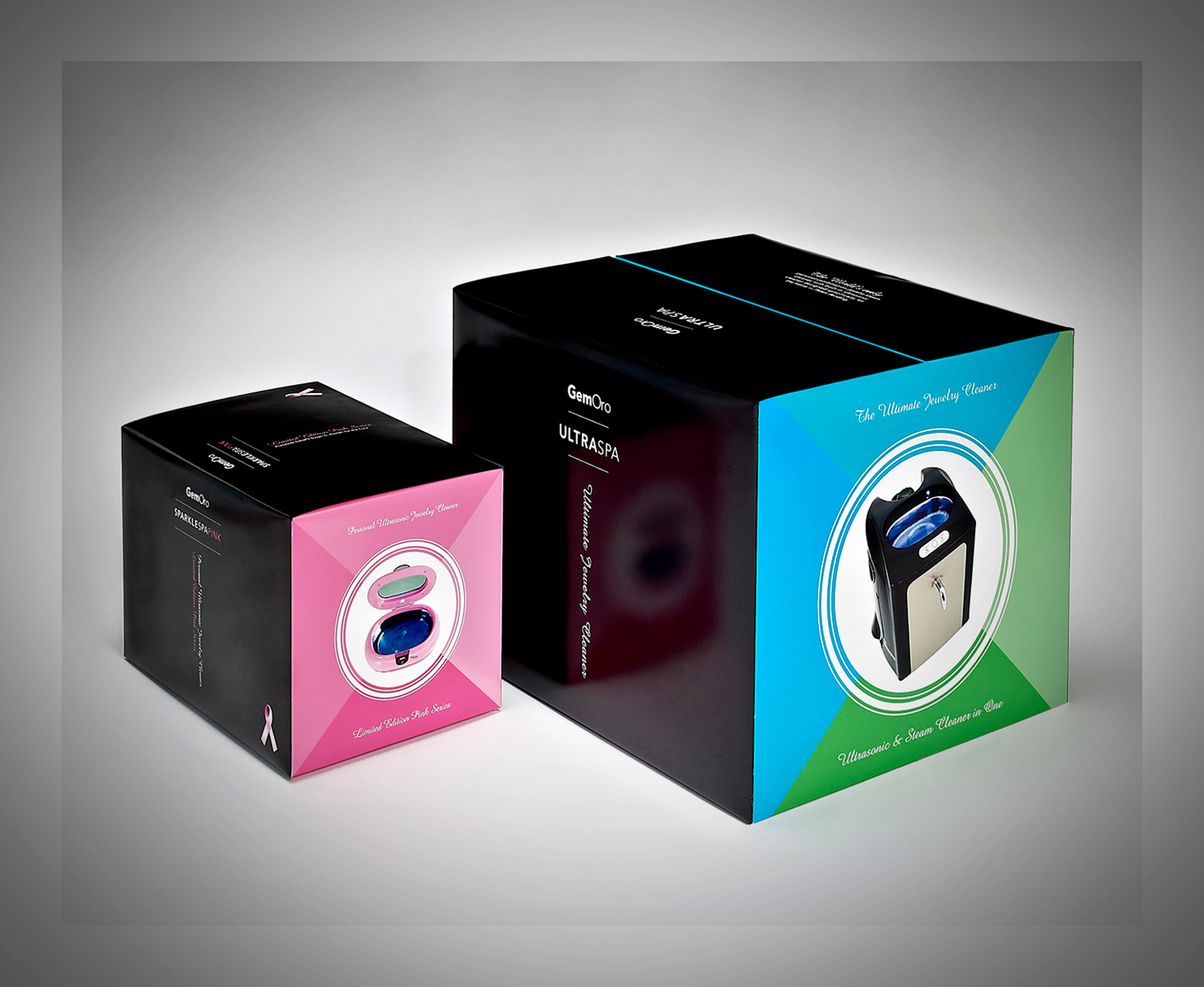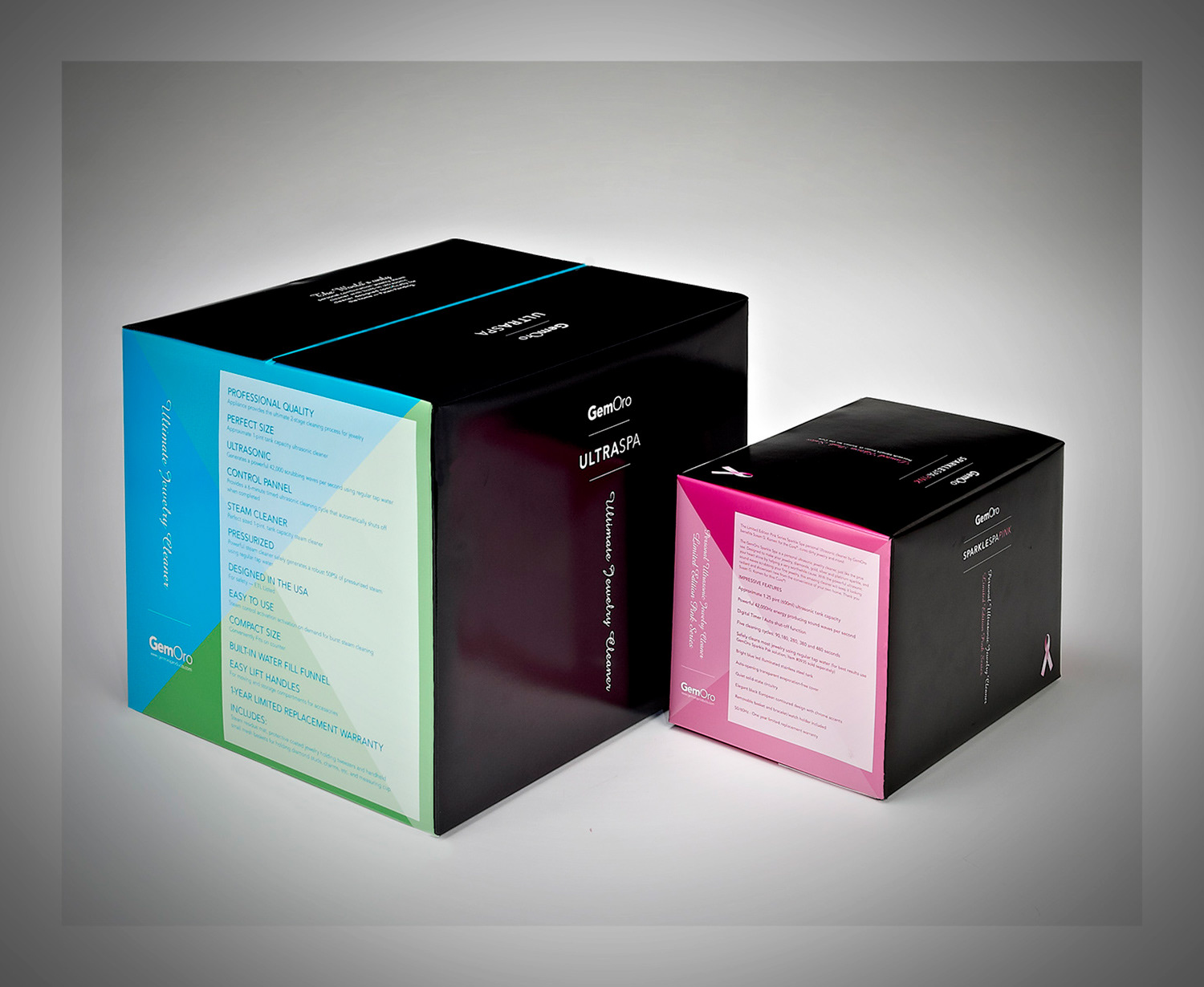 Below is the sub-mark system created for the existing product line.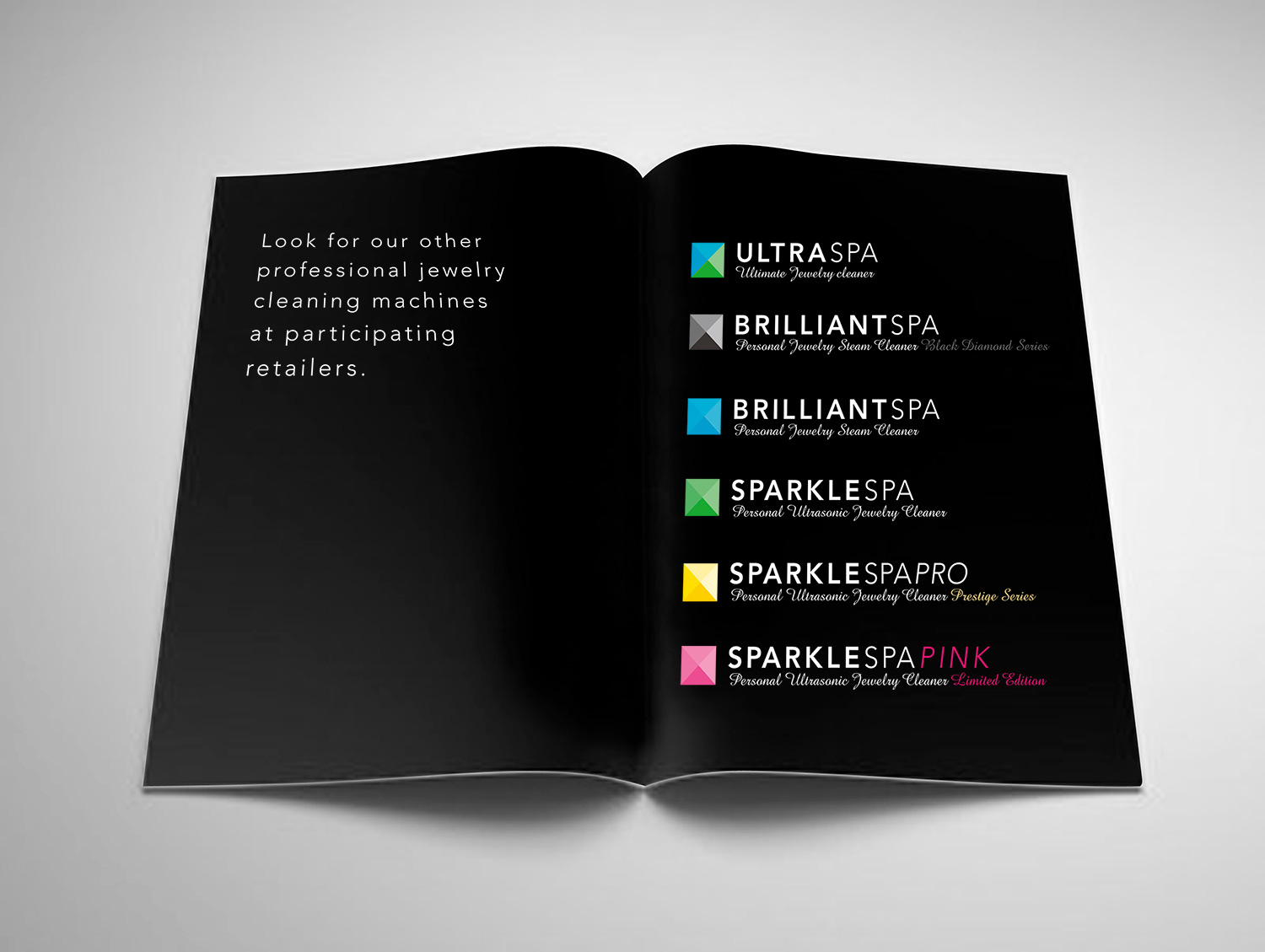 A series of posters were created to function as aisle-way markers, POPs, and internet pop-ups — The graphics could animate to work as digital postes as well as web advertisements.