Nashville Artists Quarter is a grassroots operation to transform one of Nashville's dowtown neighborhoods into a flourishing and common destination. By utilizing the vibrant and ever-replentishing culture of artists that dwell in the city, this area of town can take its place on the national stage of iconic neighborhoods.
The area is already home to flagship music label Thirdman Records, which envelopes it's brand in color cordinated walls and  product.  Several businesses geared towards the arts and one of Nashville's only art stores. So, why not thematically evolve an environment where artists, songwriters and art connoisseurs can visit and incubate within. Nashville is viewed nationally as a city that does just this. Lets create a place within Nashville specifically honed for this experience and utility. Giving the people who make our city unique a place to hang their hats and stowe their instruments.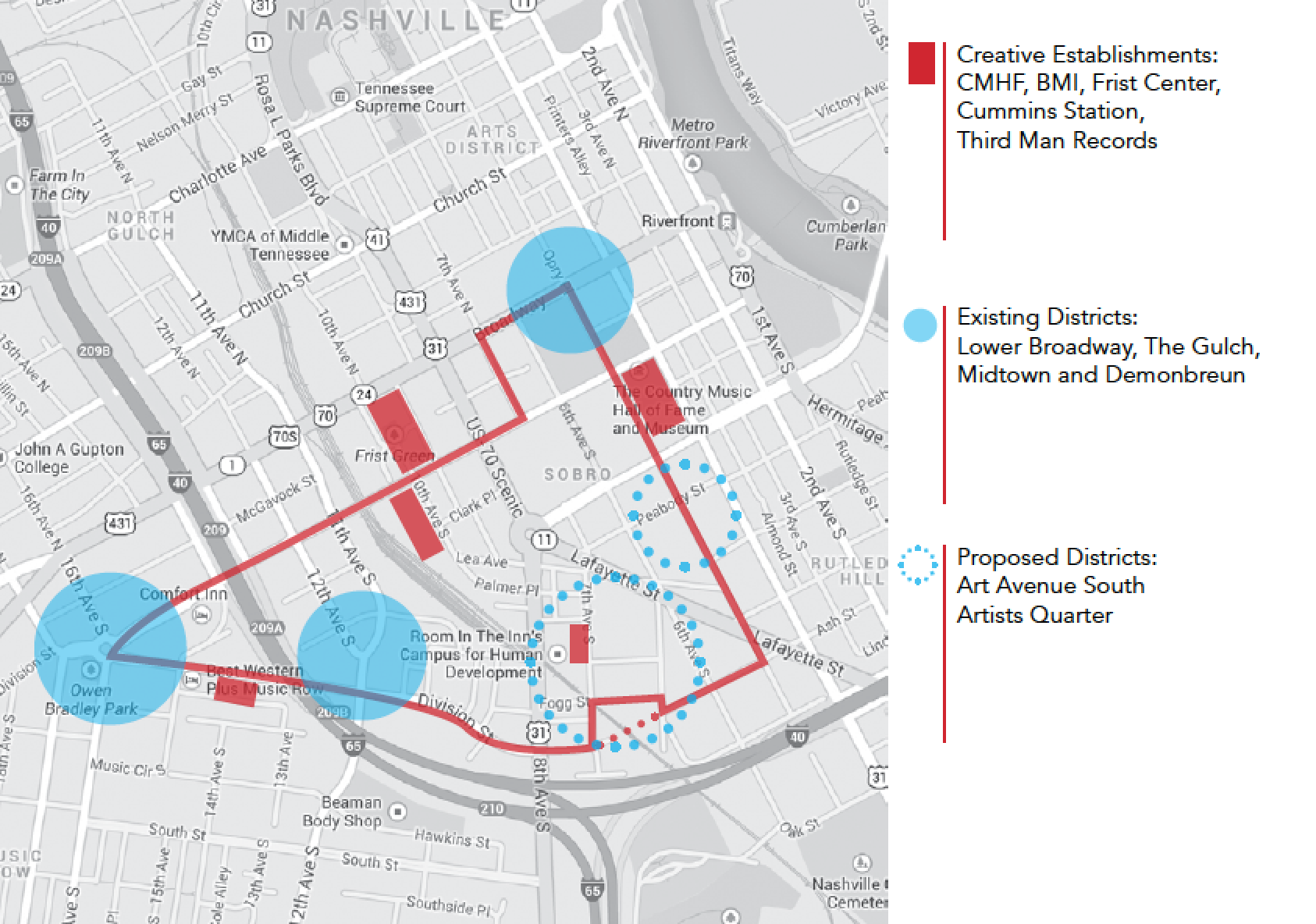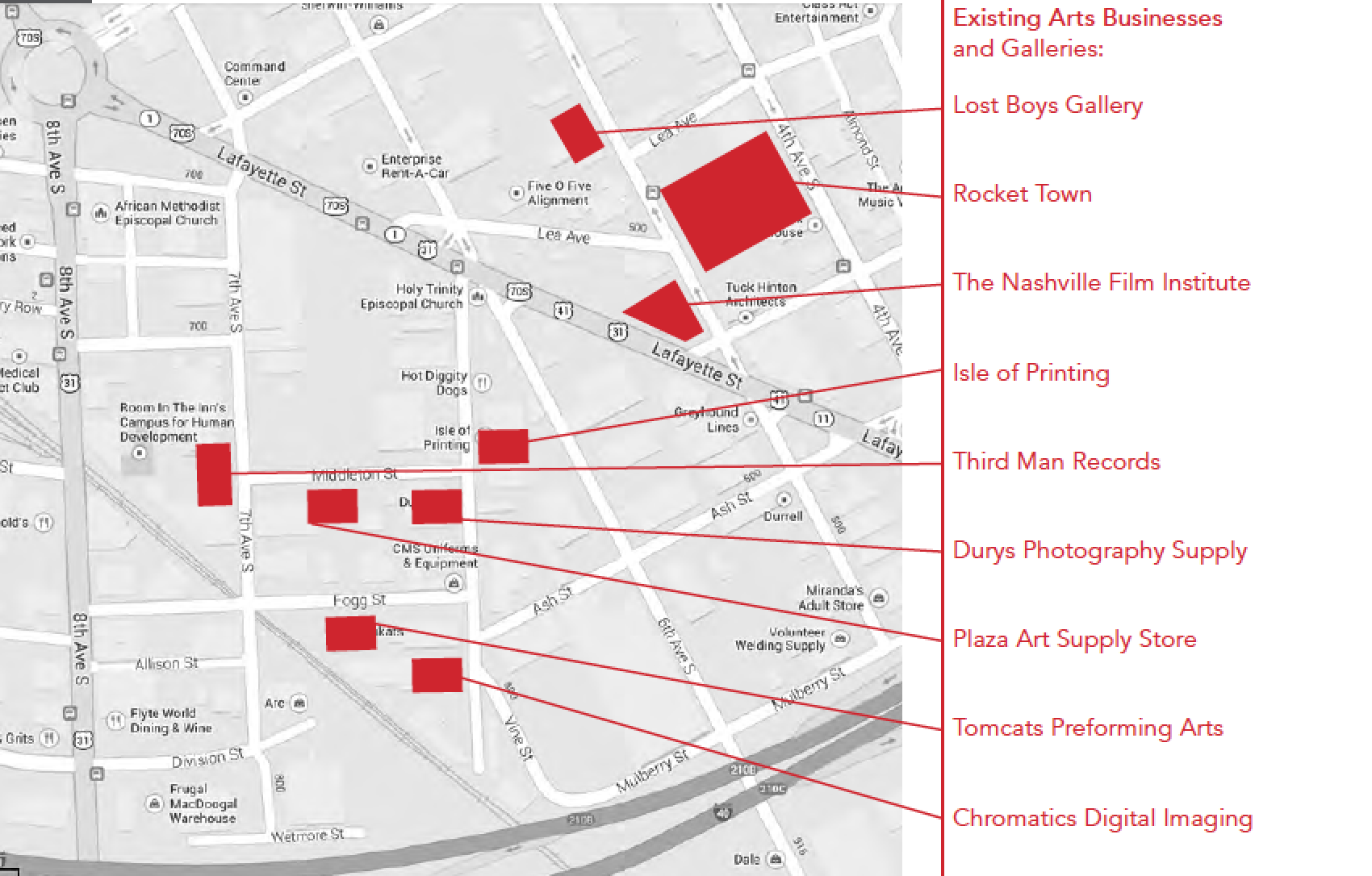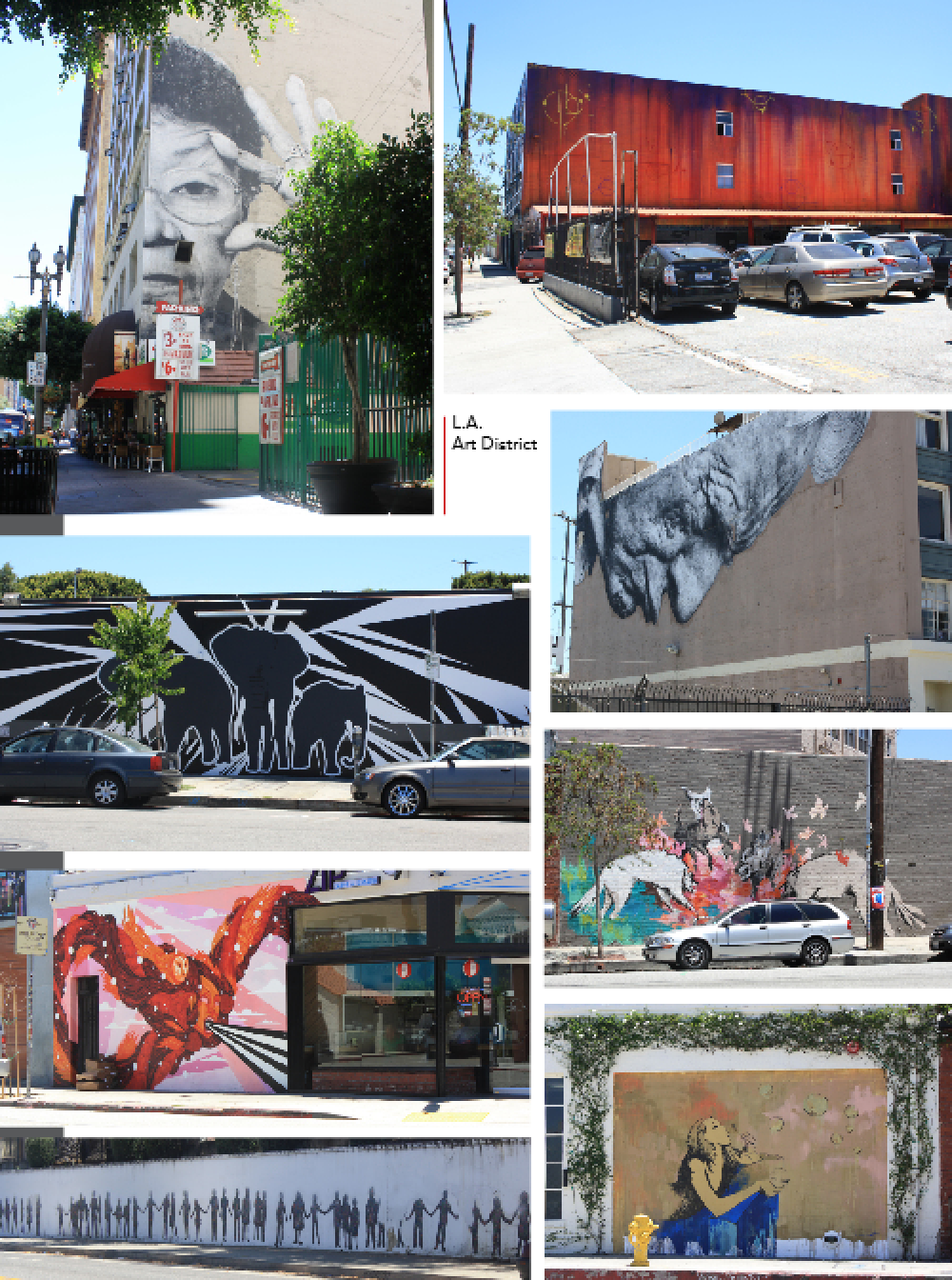 Mural and sign painting are an integral part of the south and Nashville's artistic history. Much of
Nashville's recent appeal can be attributed to a national cultural nostalgia.
A post-economic collapse mentality has created a longing for an America that once was, more simply put, Americana. A return to some of the olden-day techniques of painting walls to advertise businesses, or in this case a city, goes hand-in-hand with this longing. Creating a publicly sanctioned and controlled artistic development in a designated area will not only help propel the city as a seat for Americana, it will allow Nashville to sit along side other cities that harbor and nurture their artistic communities. 
On a more developmental side: While the Gulch, Germantown, Historic East, Midtown and Downtown are marketed to and designed for young professionals. The Lafayette area could be designed for and marketed to students, up-and-coming artists, and young adults who sit marginally below the upper-middle class marker. Said slightly differently, create an area targeting a populous that doesn't mind living/working/dwelling in a developing urban area.
Let's paint these now blank walls and open the doors for more artists to come to our city and create works that might one day be recognized as southern masterpieces.