Advertising Pieces — Brookdale Creative
The campaigns below are all part of a 2017 national effort to help the 1,000-plus Brookdale communities market themselves in a hyper-local fashion. Multiple advertising concepts were created to give special variety to unique local audiences dispersed throughout 45 states.
The following three ads are part of a campaign targeting stay-at-home seniors, possibly experiencing Alzheimer's or Dementia onset, and emphasizing the safety benefits of moving said loved-one into Assisted Living.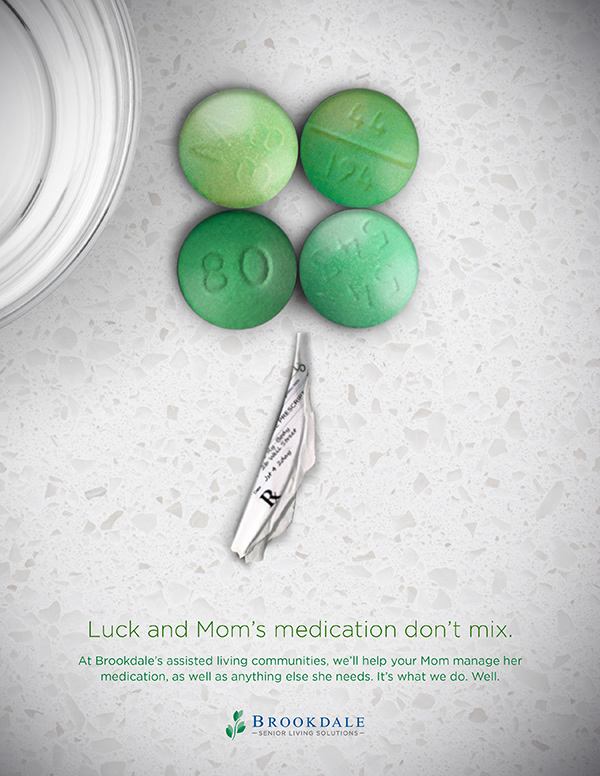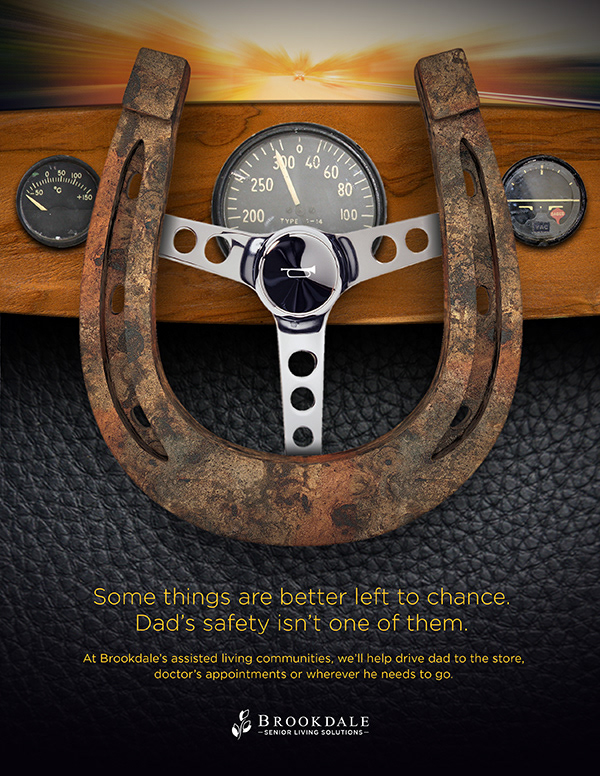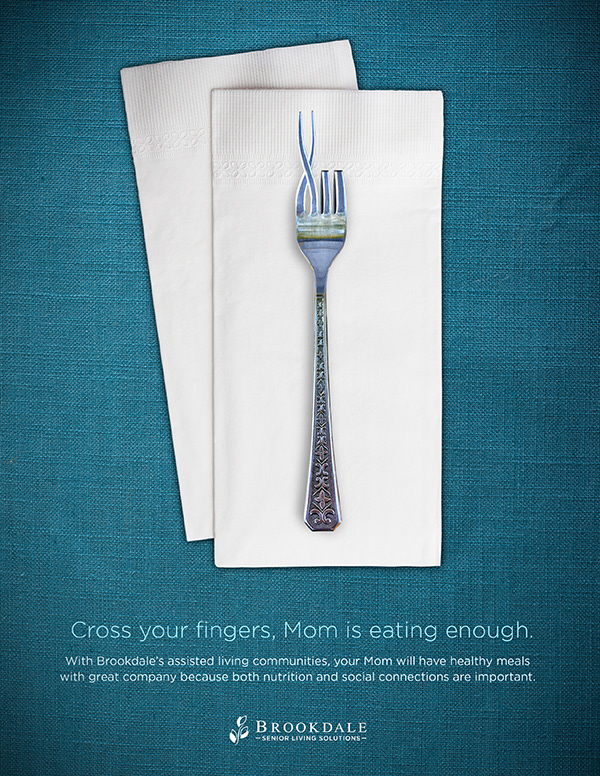 The four advertisements below were built for Brookdale's Skilled Nursing division. The campaign is meant to showcase the short recovery time in contrast with the emboldened post-recovery time.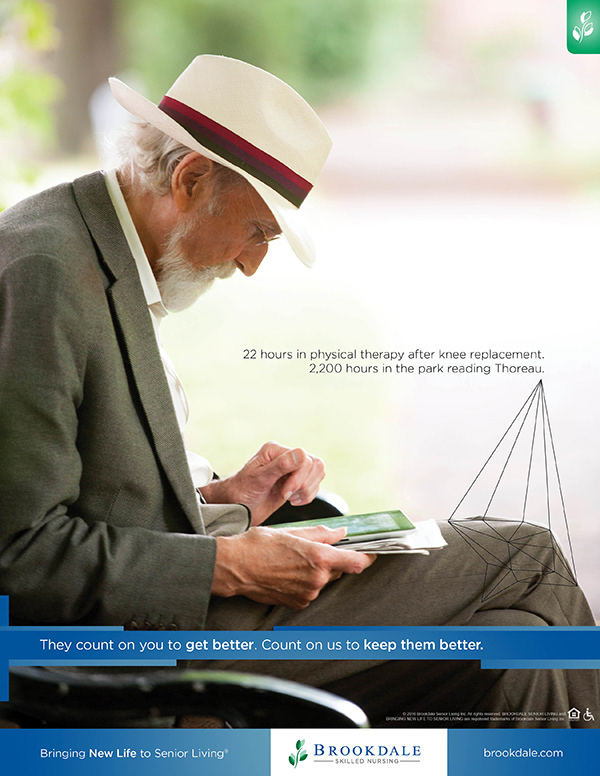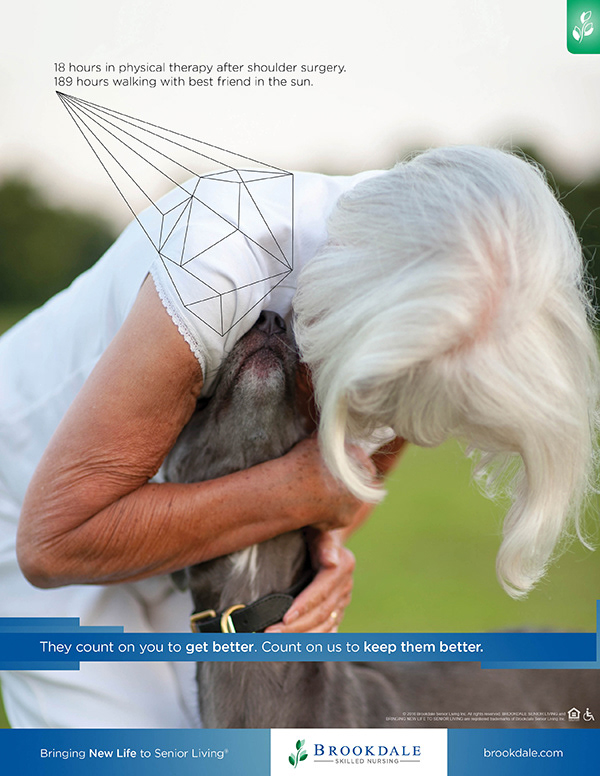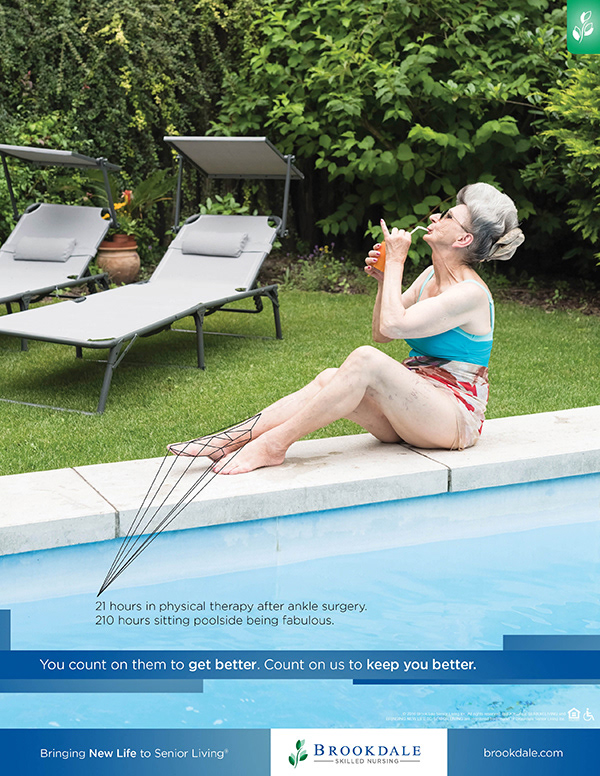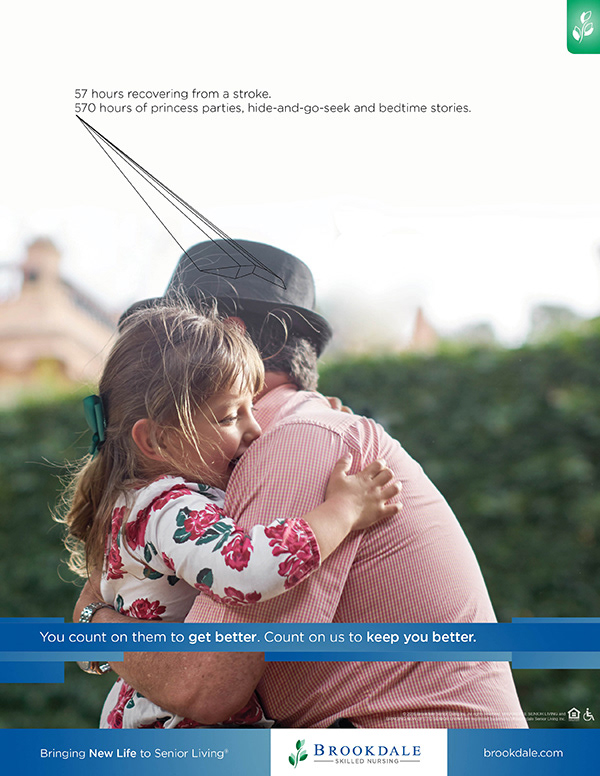 The set below is a meant to establish a more bohemian feel. Engaging an emerging Boomer audience into the conversation of senior living.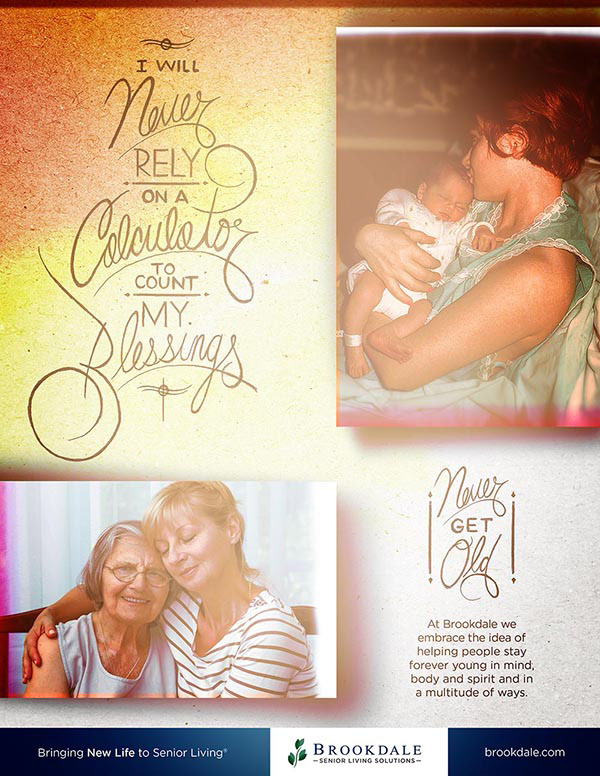 The two ads below are part of a print campaign meant to generate awareness of a first of it's kind, Parkinson's-specific community in the Arizona area.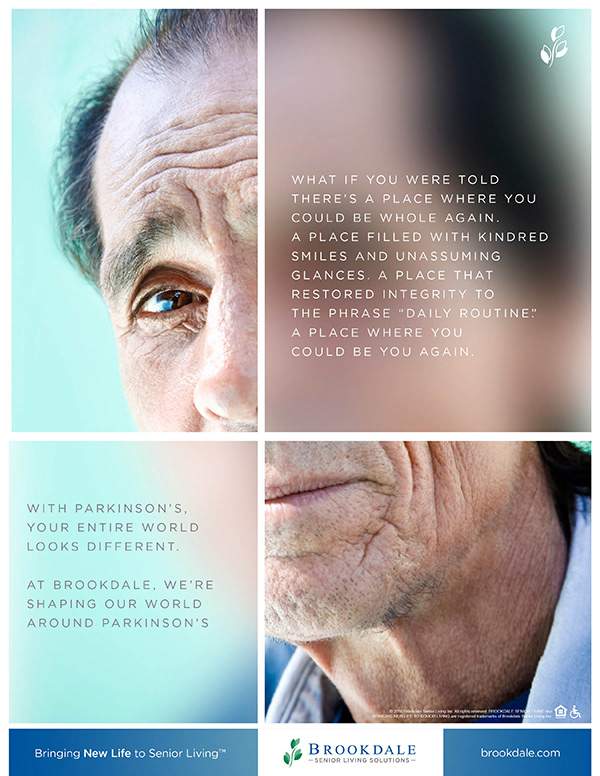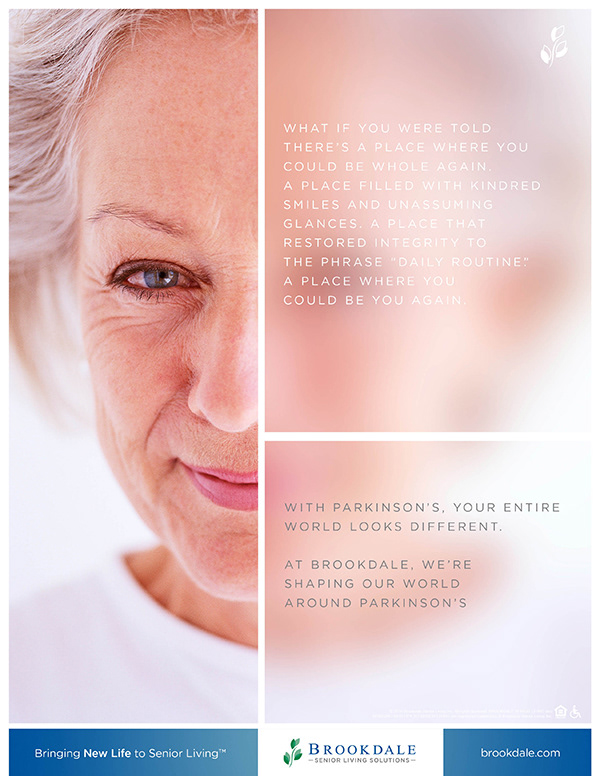 The two advertisements below showcase a partnership between Brookdale and Verily, and one of the new technologies being offered at select communities.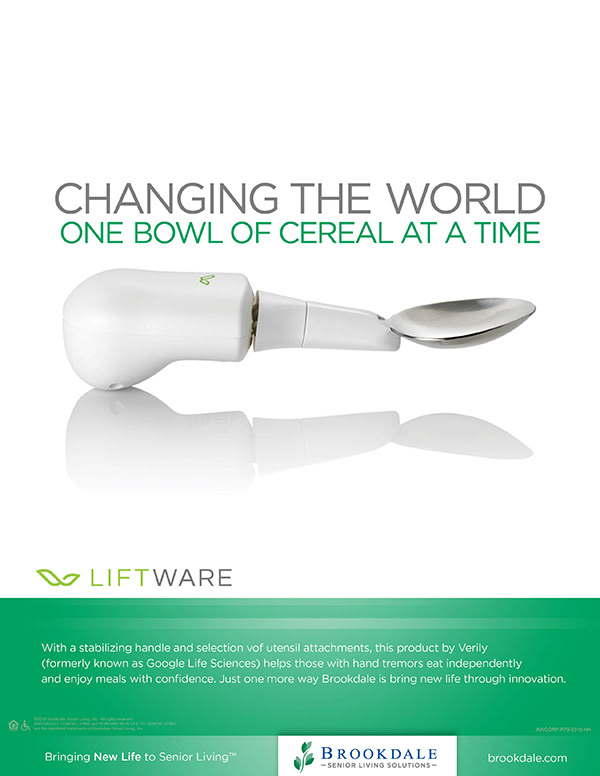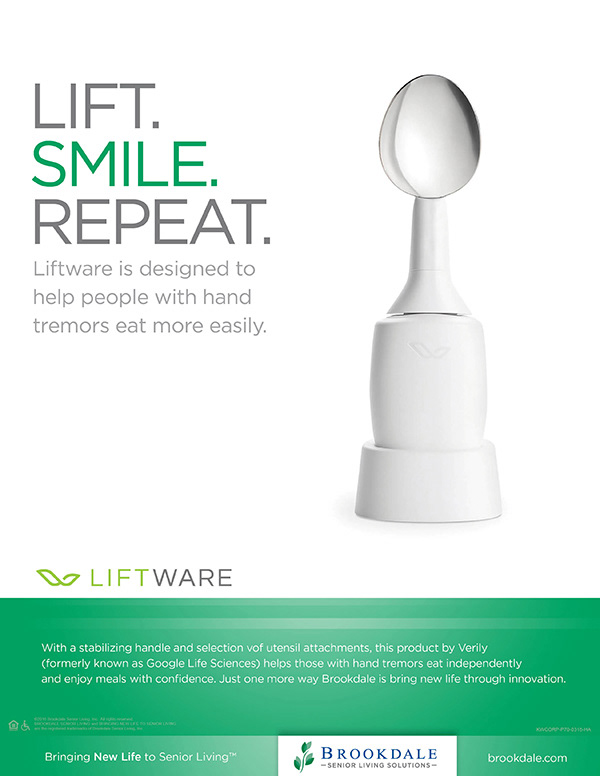 Congratulatory print piece showcasing a culinary award presented to Brookdale.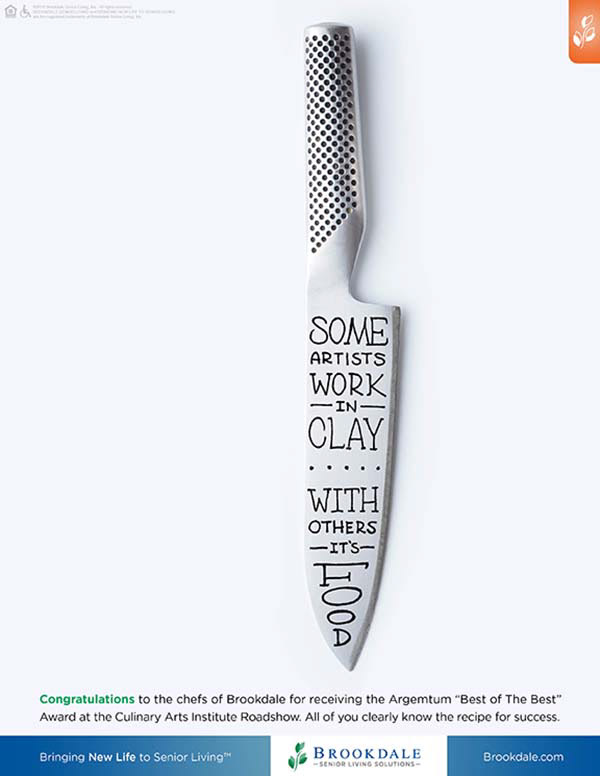 Print campaign advertising a collaborative environment within Brookdale, geared at making Independent Living communities more attractive to the recently retired.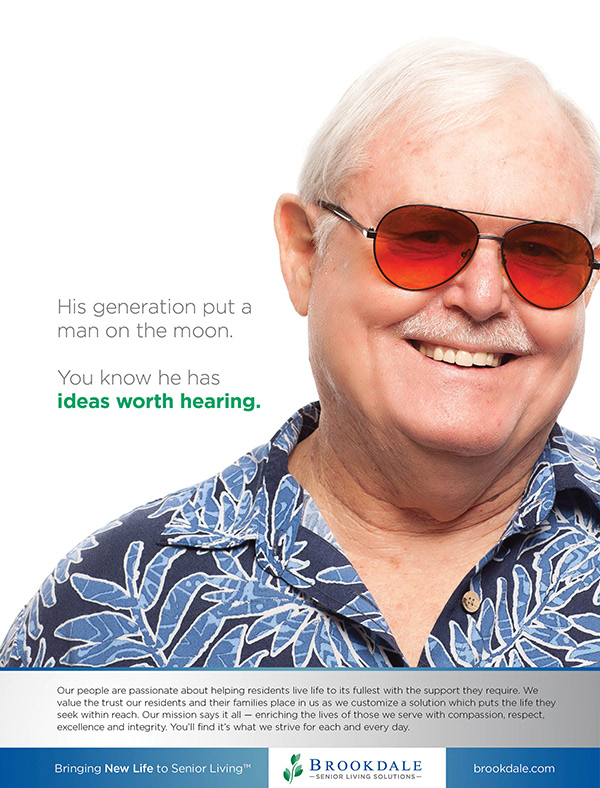 Below is a co-oped campaign aimed at attracting veterans by showcasing an incentivized offered by one of Brookdale's partners.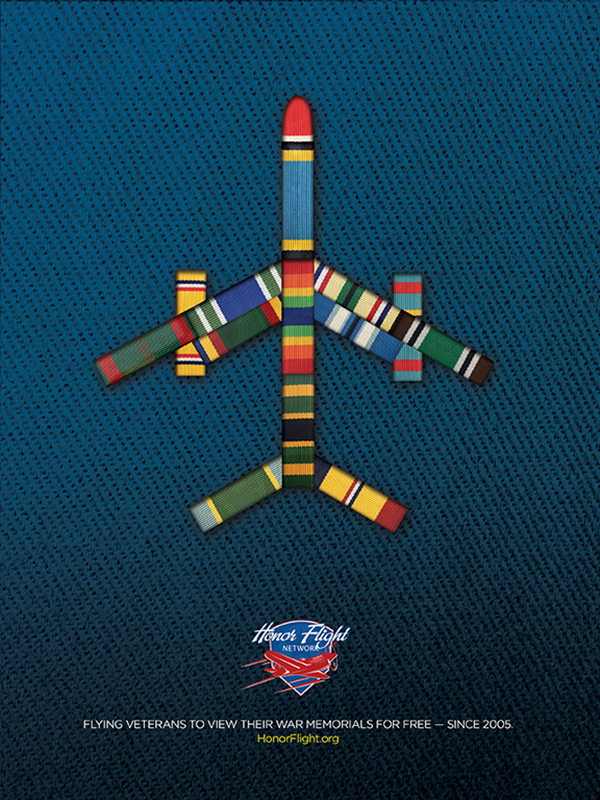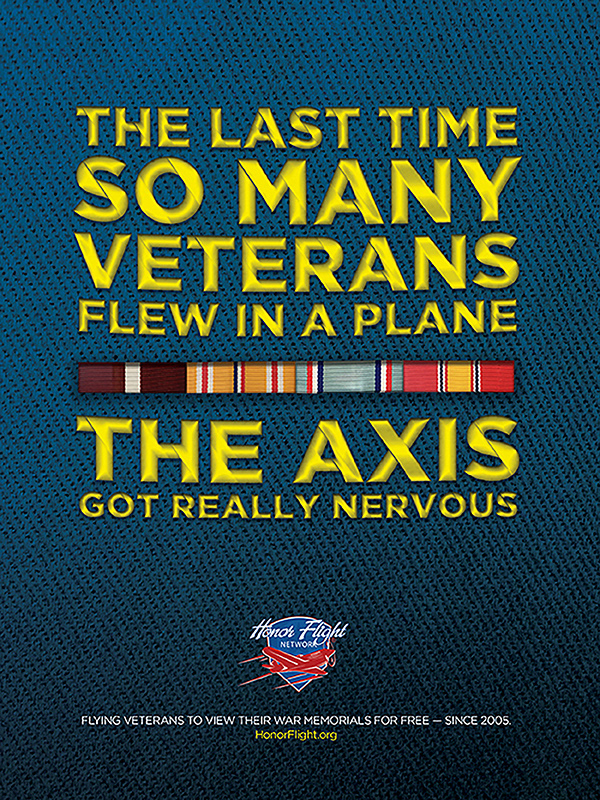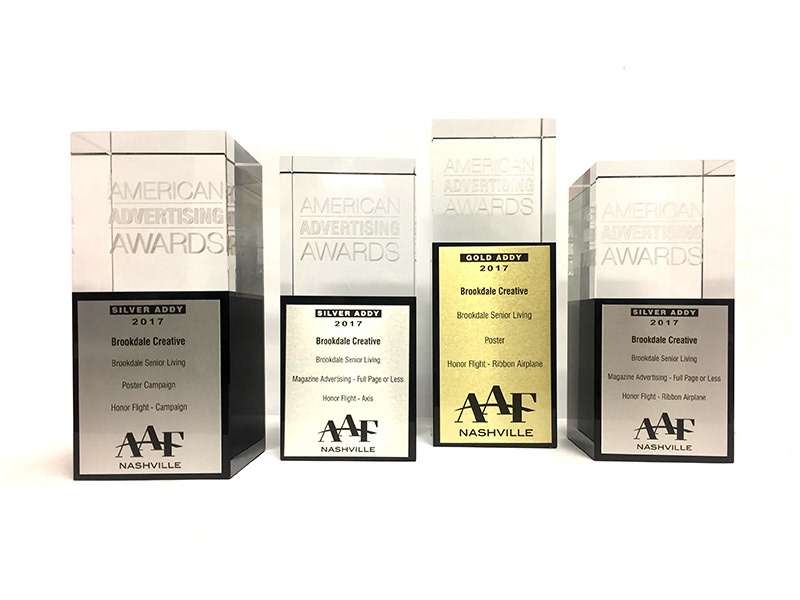 Below are two posters meant to generate awareness of lead-generating in-house events.